Greetings From Jerusalem Avenue
2002 - onwards, the artificial palm tree placed at the junction of Aleje Jerozolimskie (Jerusalem Avenue) and Nowy Swiat (New World), Warsaw, Poland
Conceived as 'a social experiment', an imitation of a 15 metre-high palm tree was installed in the middle of a busy roundabout at the junction of Aleje Jerozolimskie (Jerusalem Avenue) and Nowy Świat in Warsaw.
The project originated from the artist's visit to Israel, during the outburst of second Intifada. It made her realize the void left by the absence of the Jewish community in Poland and the significance of the history and etymology of Aleje Jerozolimskie to Warsaw identity. By adding an almost surreally alien element, a palm tree common in the Middle East, in the spot that previously served as a location for a Christmas tree, the artist highlighted and challenged the invisibility of the street's name.
As the Polish expression 'hit by a palm tree' refers to something unthinkable, a behaviour that verges on being silly, even idiotic, the project thus embodies substantial humour and irony, which saves it from linear reading and suggests something that escapes palpable understanding.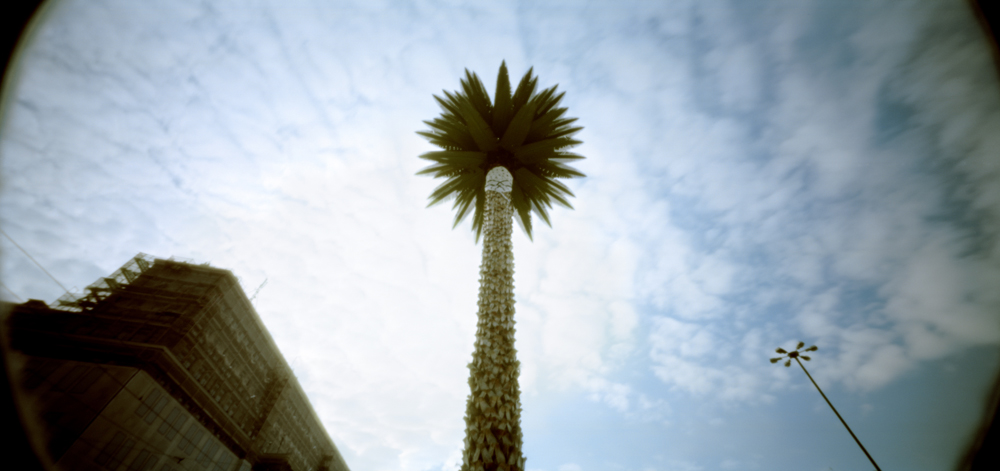 A major element in the scenography for a 24-hour street spectacle, the palm tree undermines and deconstructs situations occurring within its visual reach. 10 years of project's existence generated a series of political events, performances and happenings under the palm tree. It became an unofficial symbol of Warsaw.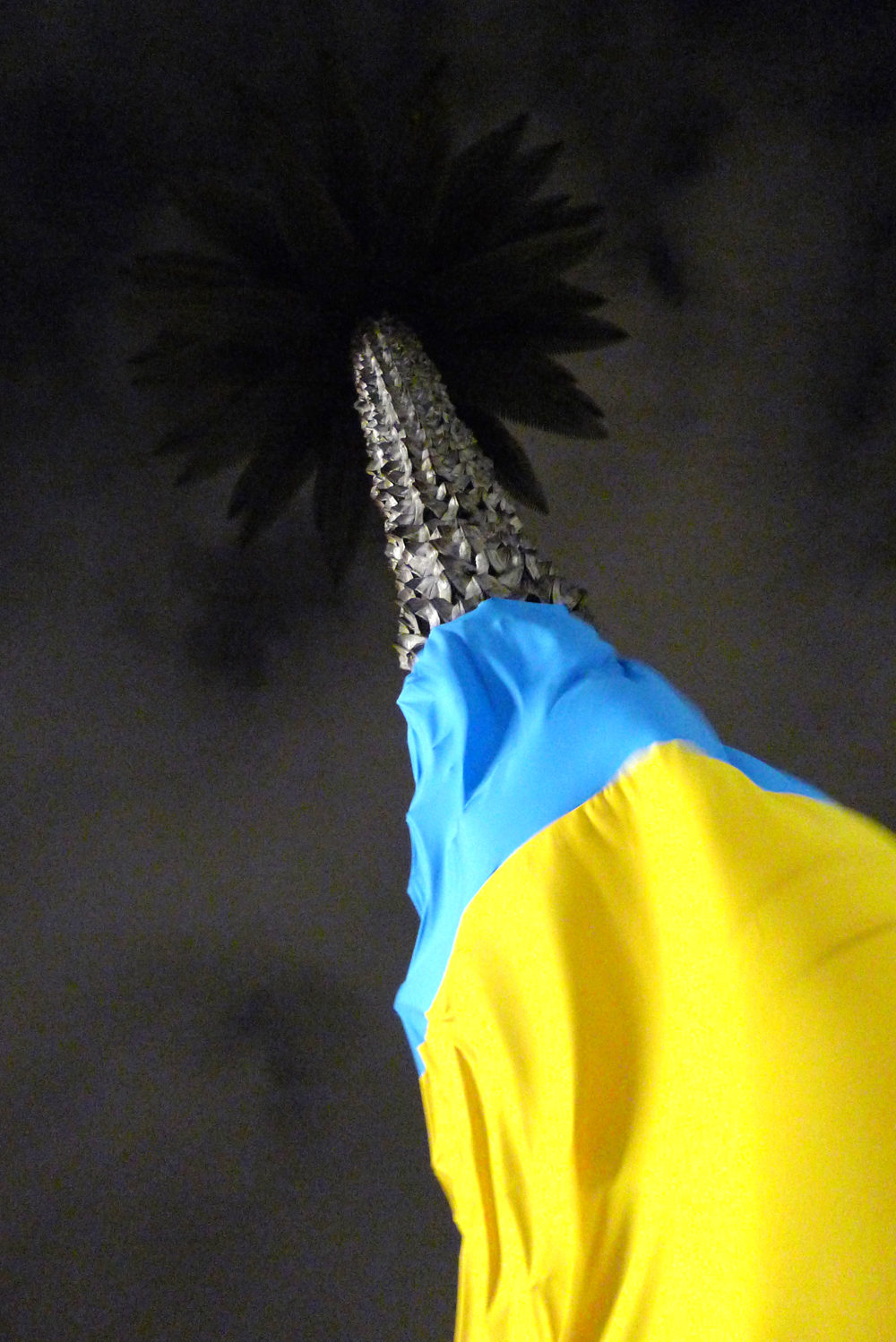 ---
Cooperation:
The Centre for Contemporary Art, The Institute for the Promotion of Art Foundation
Michal Rudnicki (architect), Katarzyna Lyszkowicz
Project archive: http://artmuseum.pl/en/archiwum/pozdrowienia-z-alej-jerozolimskich

People we thank:
Andrzej Ners,
President of MPRO, municipal company for sponsoring the project in 2005-2007.
Dorota Keller, Warsaw Councillor for lobbying for the palm tree to be renovated.
Ryszard Mikliński, Vice President of Warsaw for supporting the project and our fights for numerous permits.
Dorota Dąbrowska, from the American Chamber of Commerce in Poland for bringing our project to the attention of the Soul-utions.com of Las Vegas.
Anette Dittert of AGR Studio Warszawa, German TV for her input and inventiveness in searching for financial support.
Felix Ahlers for his help in searching for financial support and his advertising of the palm tree in Marak, a café on Świętokrzyska Street.
Janusz Jakubowski, and Kancelaria Radców Prawnych Jakubowski i Pluta S. C.(a law office), for preparing the legal agreements concerning the project and for good advice.
Piotr Kowalski from CSW for his technical knowledge.
Między Nami and Ewa Moison for printing the promotional postcards.
Marek Szczepański for the pictures of the de Gaulle roundabout.
Agnieszka Kowalska of Gazeta Wyborcza,
And Michał Zaczyński of Życie Warszawy for their fight for the permits waged in the press.
Piotr Olczak for the advertisement spot.

and our dear ones for ...years with the palm tree